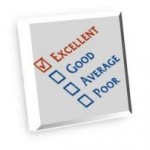 Average rating:
22 reviews
Dec 9, 2017
A mensch
I posted my need for help with my website on Craig'sList and got quite a few responses. By some stroke of good fortune I called Dave. He was (and is) a Godsend. He fixed all the things I did wrong and got a tricky plug-in to work. No matter the hour, he gave me his full attention, solved problems quickly, and I'm indeed fortunate to have him in my corner.
Nov 4, 2016
Excellent!
I have been using Dave and his company for over 10 years now! Service, support and knowledge are excellent with no down-time.
Oct 14, 2016
Great job
Asked Dave to rejigger up my Paypal cart that had been doing all sorts of things it wasn't supposed to, and he fixed it up just fine. Trusted him with my Paypal settings, and everything went smoothly. Thanks Dave!
Sep 27, 2016
Quick efficient
Dave has troubleshot and fixed issues with my payment portal very quickly and efficiently for the last couple of years. I never hesitate to contact him and usually receive same day service.
May 25, 2015
Dave saved me!!! My website was down and I hadn't been getting any sales in over a week. I was in a panic and desperate, to say the least. No sales could come through and no navigation thru the site. Dave came to my rescue on a weekend, no less and helped remedy the problem ASAP. Did what he said and in the time specified. Definitely would recommend Dave.
Jul 5, 2014
Great Service
I was building a website for my new business and ran into some serious snags that I could not figure out. Dave was able to come in a fix all of my issues promptly, professionally and at an affordable price. I would definitely recommend him and his services and I will be back if I need additional help in the future.
Jun 11, 2014
I was building my first WordPress website and needed some help with it. Dave was very prompt and professional, he made a few changes and solve the issues in less than a day. I would recommend his services to anyone and will use his help in the future if needed. Thanks, Dave!
May 29, 2014
Problem solver!
Dave managed to fix a problem I had connecting GoDaddy and DreamHost just by exchanging a couple emails! Thanks Dave!
May 1, 2014
Helpful, Quick, and Affordable
Dave helped my small company transfer a new website to our current domain. He did so seamlessly even when the project turned out to be much more intricate than originally planned. He was thorough and extremely efficient. As a novice to all things computer related, he was also very patient with my questions and made sure I had a clear understanding of how to proceed with editing my website, etc. Would HIGHLY recommend!
Apr 30, 2014
Server URL Modification
I needed help modifying my website's URLs from my server and as a very busy web/software developer, I didn't have the time or patience to fiddle with my own server.

Dave helped me with that in a matter of minutes. My website looks exactly the way I wanted it to!