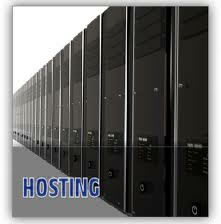 We have been providing web site development and hosting solutions since 1999. At the time our company did not provide hosting services so we were forced to refer our clients to non affiliated companies. The level of service that our clients received horrified us.  In 2002 we began offering a superior hosting service to our clients. The support and reliability we offer has proven to be the key factor in our ability to be a competitive force in the ever growing hosting market.
Our Network:
Our data center boasts over 35,000 square feet of raised floor space, and featuresstate-of-the-art security, safety, and cooling systems. This facility is accompanied with Multiple TXU electrical grids, 4800 volts of input power, DataTrax monitoring software for the whole data center infrastructure, and a fully meshed and redundant Certified Cisco Network featuring 10 backbone providers. When you consider all of these features, you have peace of mind regarding the security and reliability of our servers that host your web site.
Control Panel: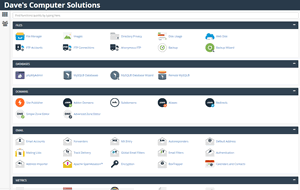 Our web servers employ the industry standard control panel, CPanel. This control panel is one of the best in the industry, and has over 39 scripts that can be installed. It is also relatively easy to use, as it provides more than one million end users the ability to install dozens of leading open source accompanied with flash movies for instant tutorials. Our hosting packages also include one of the leading auto-installers for CPanel servers.
Guarantee:
Your site will have a 99.9% uptime.